Feature
Love Beyond Imperfection
"Let this be the moment when you suddenly realize that the Savior is born for you.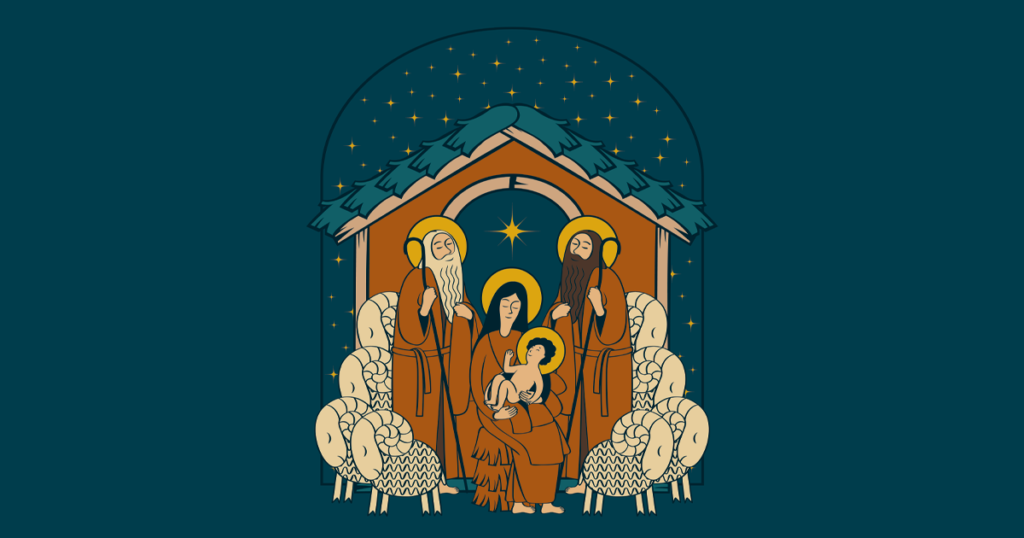 "An angel of the Lord appeared to them, and the glory of the Lord shone around them, and they were terrified. But the angel said to them, 'Do not be afraid. I bring you good news that will cause great joy for all the people.'
Suddenly a great company of the heavenly host appeared with the angel, praising God and saying, 'Glory to God in the highest heaven, and on earth peace to those on whom his favor rests'" (Luke 2:8-14, NIV).
There's no denying it. None of us is perfect. In fact, much to the contrary, it's very clear that we are all amply endowed with faults. We're often jealous, thoughtless and unkind. We can be selfish and dishonest, and we tend to focus more upon ourselves than anything or anyone else. We constantly fall prey to all forms of vanity, and we're sure of the fact that the world really does revolve around us. In short, we're imperfect, broken people. And yet, despite all that, God still loves us. Christmas proves it.
The shepherds were just as human as we are, subject to all the same temptations and suffering from all the same faults and weaknesses. They undoubtedly disagreed with one another, got frustrated with the sheep, and resented the general unfairness of life. They were just as imperfect. So, when they were suddenly confronted with the overwhelming power and glory of God, they had good reason to be terrified.
That's what made the angel's message so powerful. Although they didn't expect it, and while they certainly didn't deserve it, the angel declared to the shepherds that their Savior had been born. God loved them so much that He was sending His Son to save them. Notwithstanding all their problems and shortcomings, and despite their fallen, sinful nature, He still cared about them.
That message is for us today as well. Christmas declares, in no uncertain terms, that God's love transcends all our imperfections. And that changes everything. When the miracle of Christmas becomes real, when we suddenly become aware of God's limitless love, we're ushered into a far larger world. All the deep-seated fears we harbor in our minds about our own inadequacies are swept away. We rejoice, not because we've suddenly become as strong as we always imagined ourselves to be, but because God's love has been made plain. His power has been made manifest, and we are its beneficiaries.
To our delight, we discover that God's love goes beyond our inadequacies, substituting His perfection for our defects. It goes beyond our dismay, filling our hearts with the tranquillity born of a divine presence. God's love goes beyond our doubts, nurturing our confidence in His provision and strengthening our resolve to follow His plan for our lives.
But it doesn't stop there. Once we realize that God loves us beyond our imperfections, we can't contain ourselves. Just like the shepherds:
"So they hurried off and found Mary and Joseph, and the baby, who was lying in the manger. When they had seen him, they spread the word concerning what had been told them about this child, and all who heard it were amazed at what the shepherds said to them" (Luke 2:16-17).
After all, when you've got good news, you share it. D.A. Carson once observed that God doesn't love us because we're attractive. He loves us because it's in His nature to love. To anyone who's honest with themselves about who they are and what they're prone to do, that's a great relief. It's very good news.
The good news of Christmas is for you. So, let this season be the first in which your fear is replaced by joy. Let this be the occasion when there are good tidings of great joy in your life. Let this be the moment when you suddenly realize that the Savior is born for you.
Commissioner Kenneth G. Hodder is National Commander for The Salvation Army.